July 17, 2021
We welcome Diane Alexandre to Medley!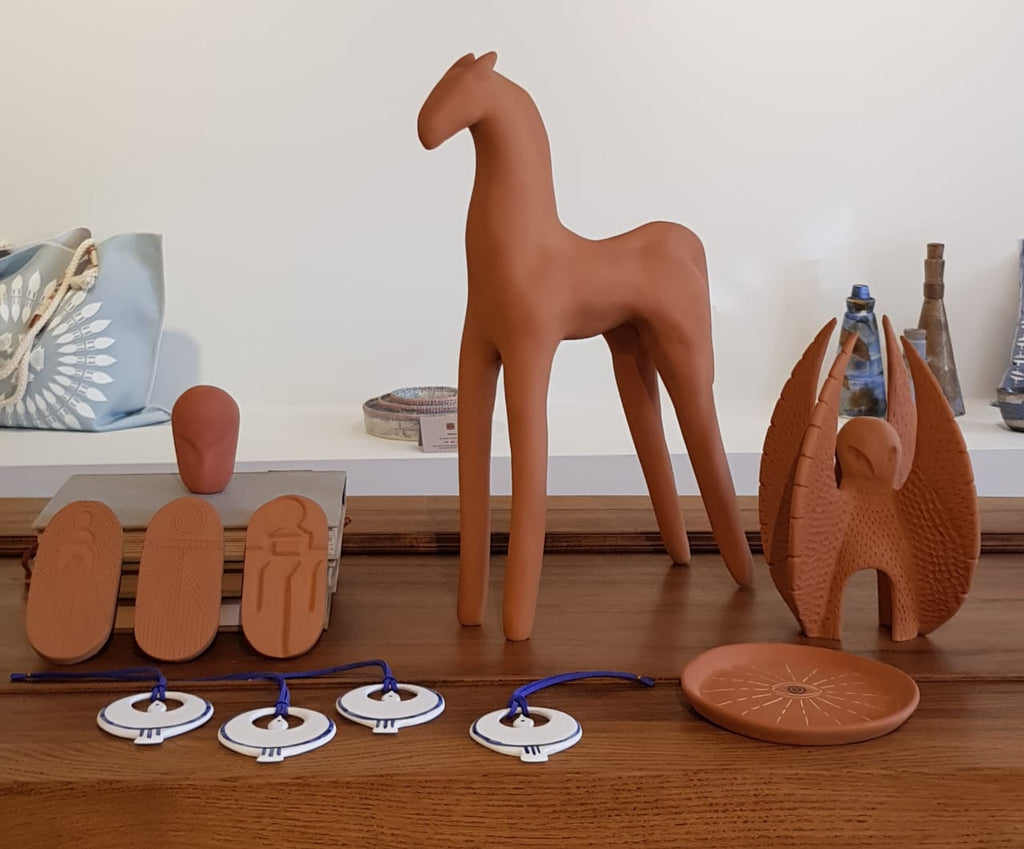 French born artist, Diane has studied modern literature, graphic design, art history and communication in Paris, and has worked in the fields of brand identity design and illustration for advertising agencies as well as luxury brands for the past 15 years.
For the past five  years, she has been living in between Paris and Athens and developed a more personal creation. Immersed in Greek mythology from a very young age, she is particularly inspired by the totemic representations of gods and archetypes, the power they transmit and their close relationship with Nature. Inherited unconsciously from various archaic cults from pre Mesopotamian to Sumerian to Egyptian to Cycladic, her idols are a meditative offering, to people, moments shared, instants of comprehension or love.
Her media are earthenware and stoneware clays and porcelain.