"ΝΥΜΦΑΙ"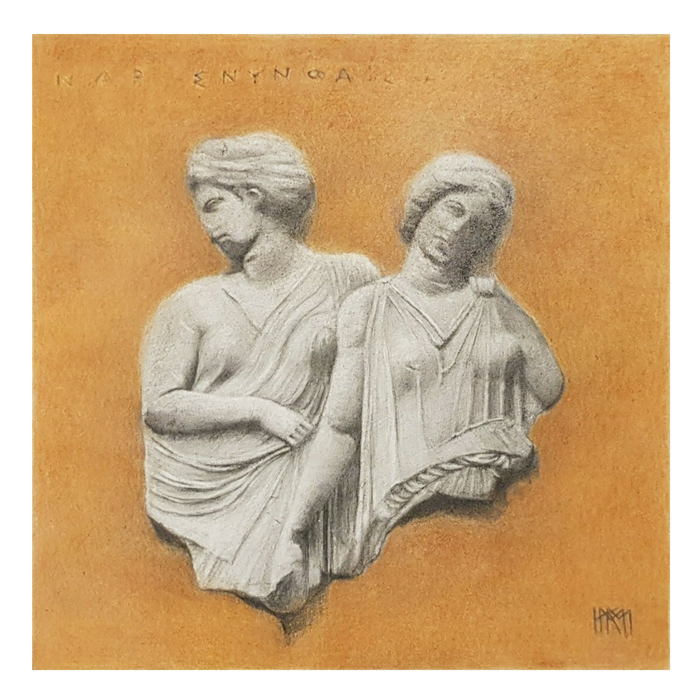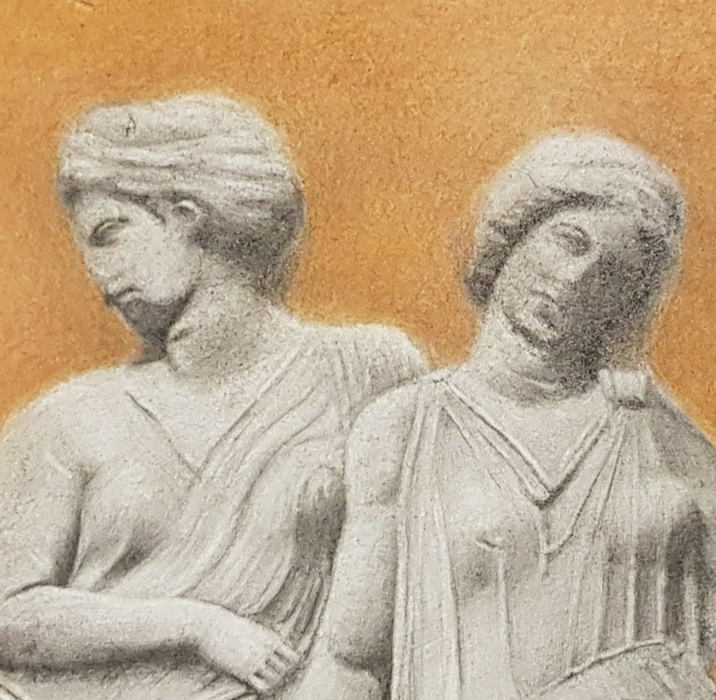 Print of a pencil and coloured pencil drawing of a fragment of a mable relief depicting two nymphs, found on the Acropolis area. It dates around the 5th century B.C. It is part of the Acropolis Museum collection.
The actual drawing is 27cm × 27cm and with the card passepartout is  32cm ×32cm . There are 20 numbered copies.
The original drawing is also available on this site for 250€.