October 21, 2021
Το Simply Weaving στο Medley!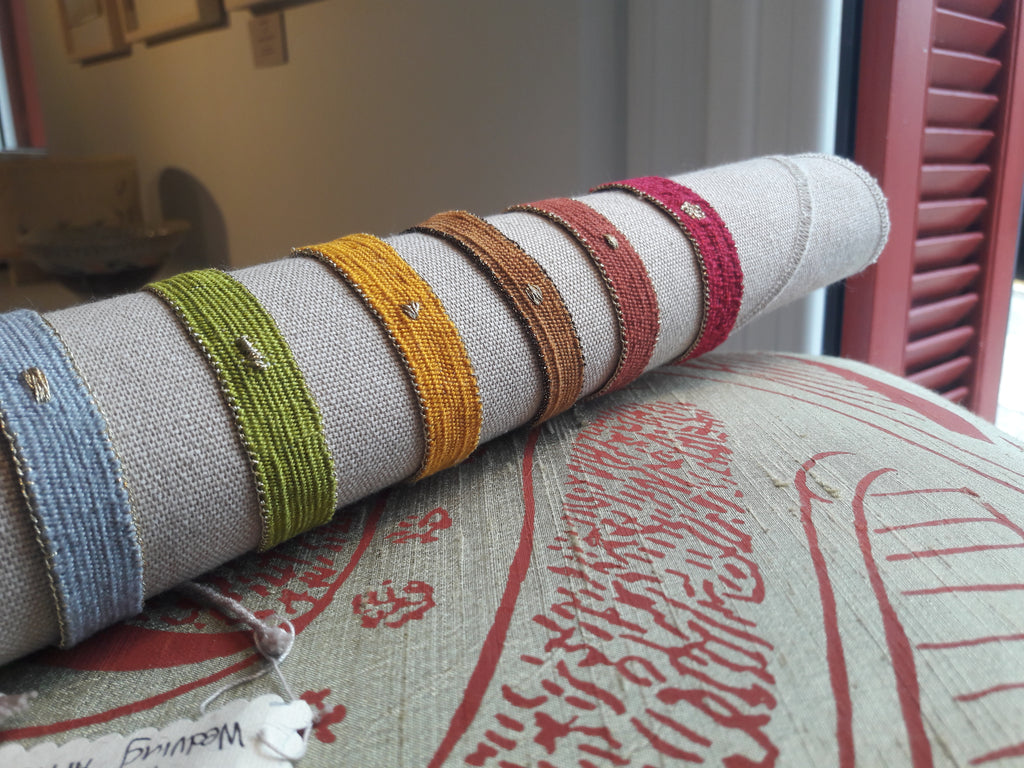 Η αγάπη μας για τις τέχνες, το χειροποίητο και το μοναδικό μας κρατάει πάντα σε εγρήγορση στο να ερχόμαστε σε επαφή με καλλιτέχνες με την ίδια φιλοσοφία με μας και με κάτι διαφορετικό και ιδιαίτερο να προσθέσουν στο μείγμα (medley) των ήδη υπαρχόντων συνεργατών μας!
Χαιρόμαστε πολύ που γνωρίσαμε την Αναστασία Περδικούρη του Simply Weaving, που με την υφαντική της τέχνη έχει βρει τον τρόπο να εκφράζει αυτό που αισθάνεται και στοχάζεται. Οι δημιουργίες του Simply Weaving αποτελούνται από διακοσμητικά υφαντά τοίχου, υφαντά κοσμήματα και αξεσουάρ. Ένα παιχνίδι με νήματα και χρωματιστές κλωστές που οδηγούν σε  πρωτότυπες αποδόσεις της υφαντικής τέχνης, η οποία όπως λέει η ίδια είναι διαρκώς εξελισσόμενη και διαχρονική. Την νέα σειρά με υφαντά βραχιόλια σε ζεστά γήινα χρώματα θα βρείτε στο φυσικό μας κατάστημα.

Our love for art, the handmade object and the unique piece keeps us alert in getting in touch with artists and handcrafters with a common philosophy, as well as a special and original element to add to the medley of our own collaborators! We are happy to make a one with Simply Weaving, i.e. Anastasia Perdikouri who has lovingly dedicated her art to weaving and she expresses it through interior decor such as woven wall hangings as well as jewellery and accessories. Her basic elements are yarns and threads, playful combinations of colour and an original approach to weaving which she believes is a constantly evolving and timeless artform. You can find Simply Weaving's new bracelet collection in our brick-and-mortar store.